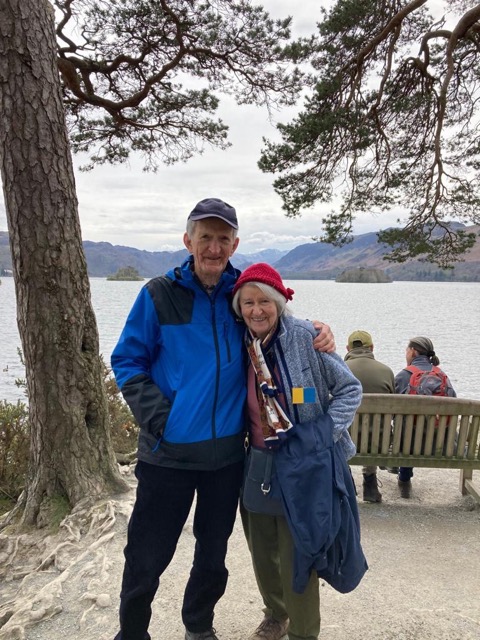 Keith and Dorothy Spence live in a small village in the Eden valley, Cumbria. They retired there in 2002 from Milton Keynes. Both were involved full time in the ministry of the United Reformed Church, and in addition Dorothy was a counsellor in London. Keith was involved with local theatre at Stantonbury in Milton Keynes, and after retirement joined a lively amateur company in Penrith. He also ran pottery classes and art workshops as part of his ministry.
Since retiring they both joined activities at the village Institute, Keith helping to run it, and Dorothy helping with a monthly Coffee Morning and twice monthly Lunch Club. Keith ran a small pottery class for a number of years. For some years Dorothy travelled to Newcastle to work as a counsellor at the West End Refugee Service, helping refugees and asylum seekers.
During lockdown due to the corona virus, and since, Keith has been writing poetry which is included on this site.
At the same time he has been working on pottery based on natural forms, mostly leaves, discarded in the natural cycle, which have a beauty all their own. Examples can be found here. They are for sale with the proceeds going to the Hospice at Home.
Enquiries: Email Keith