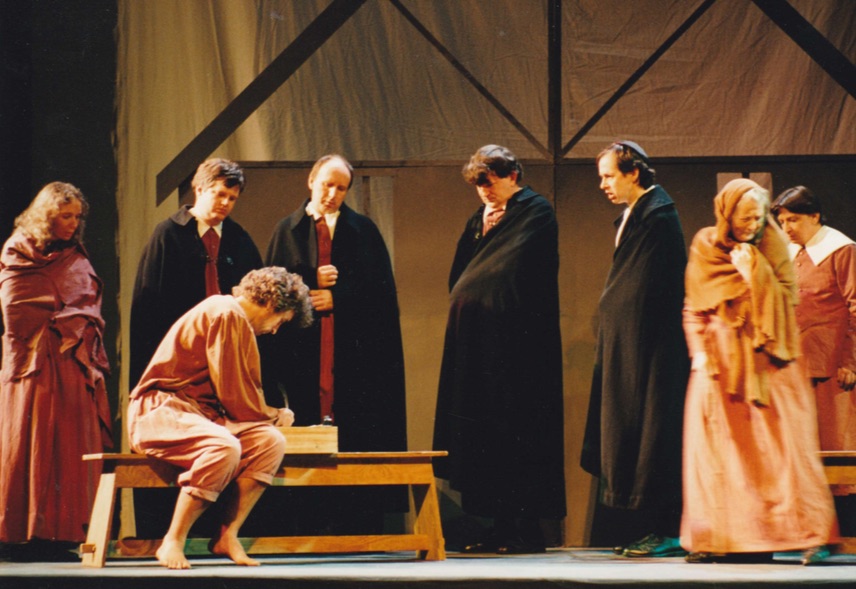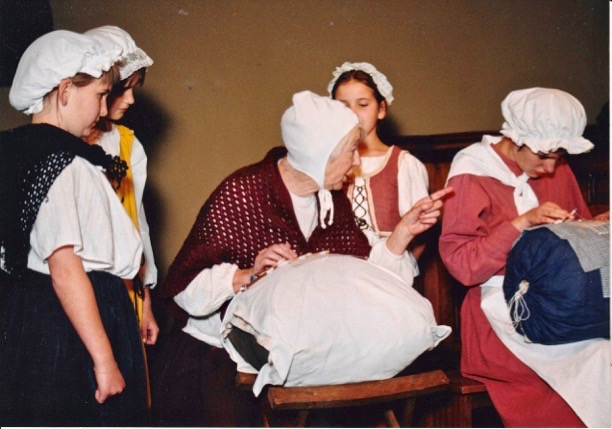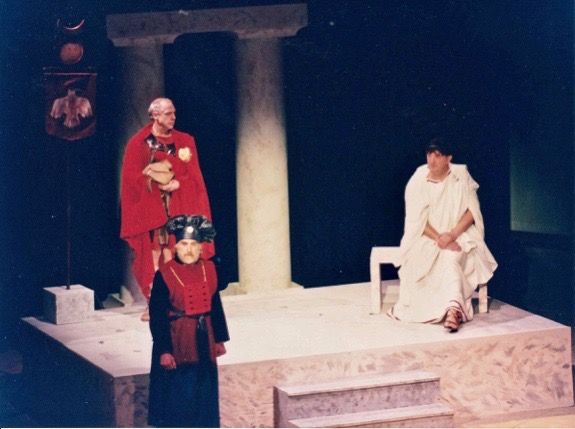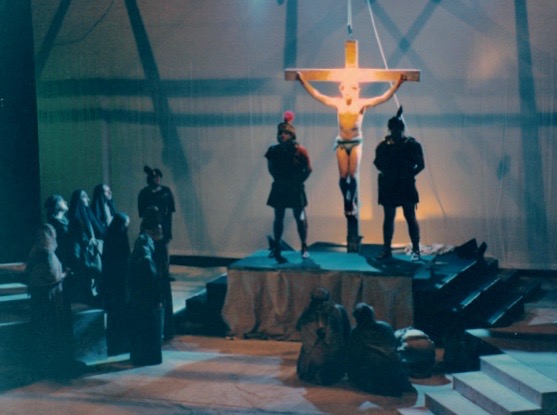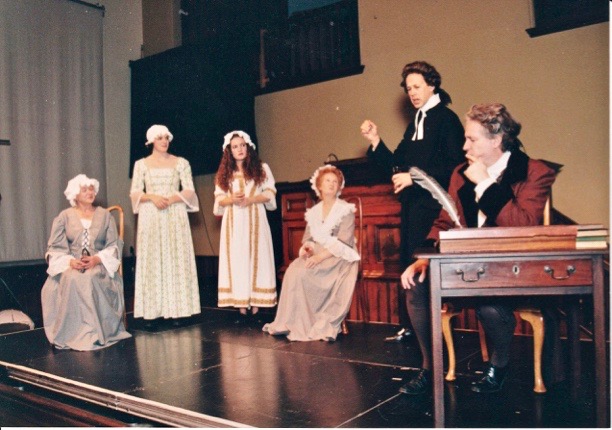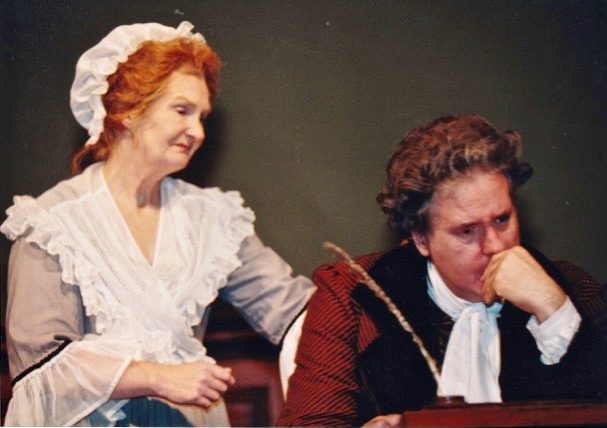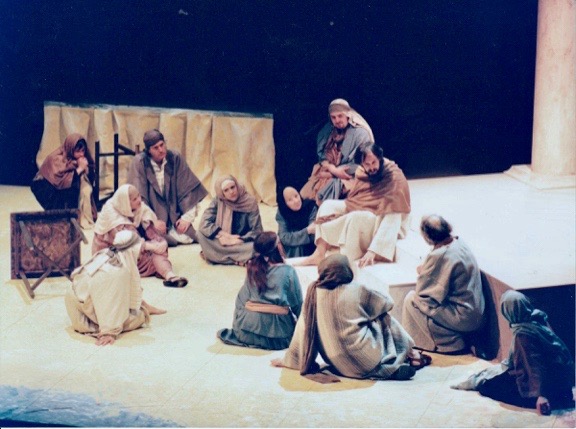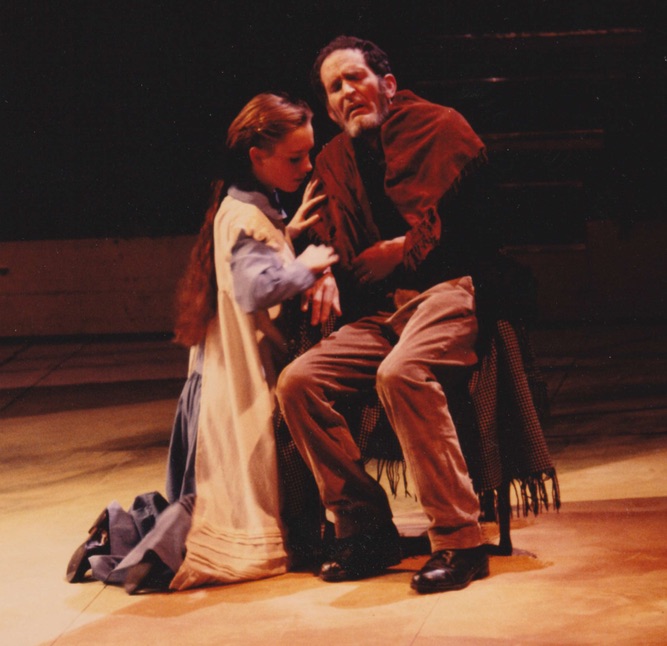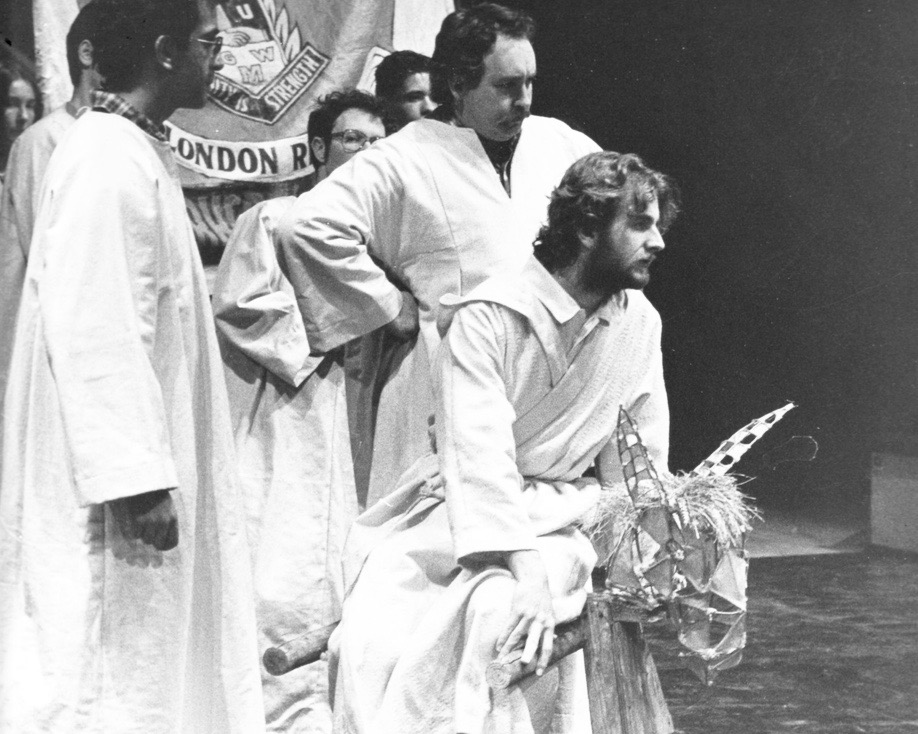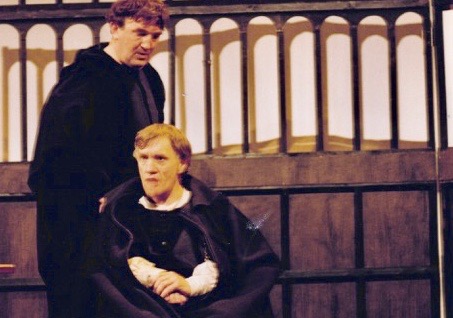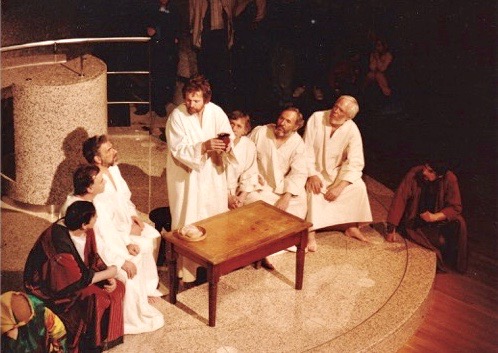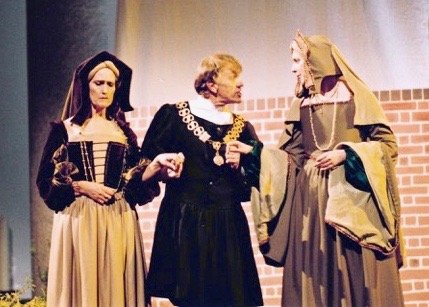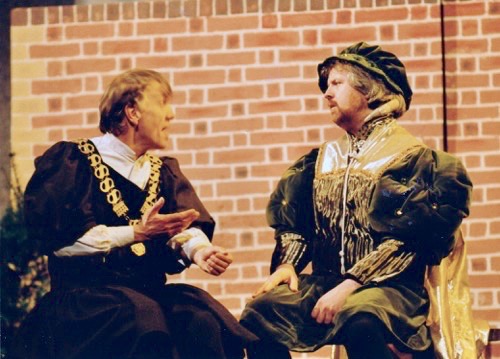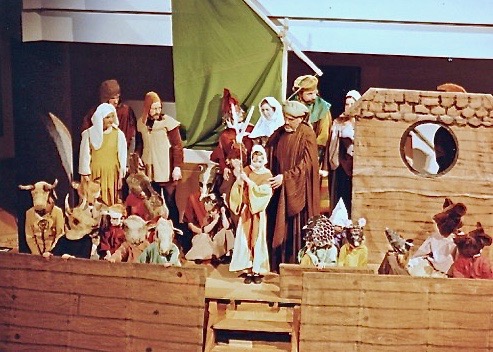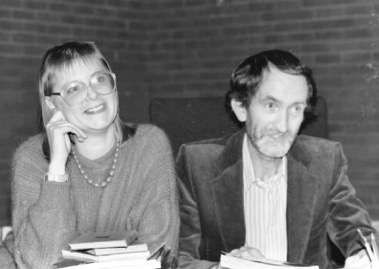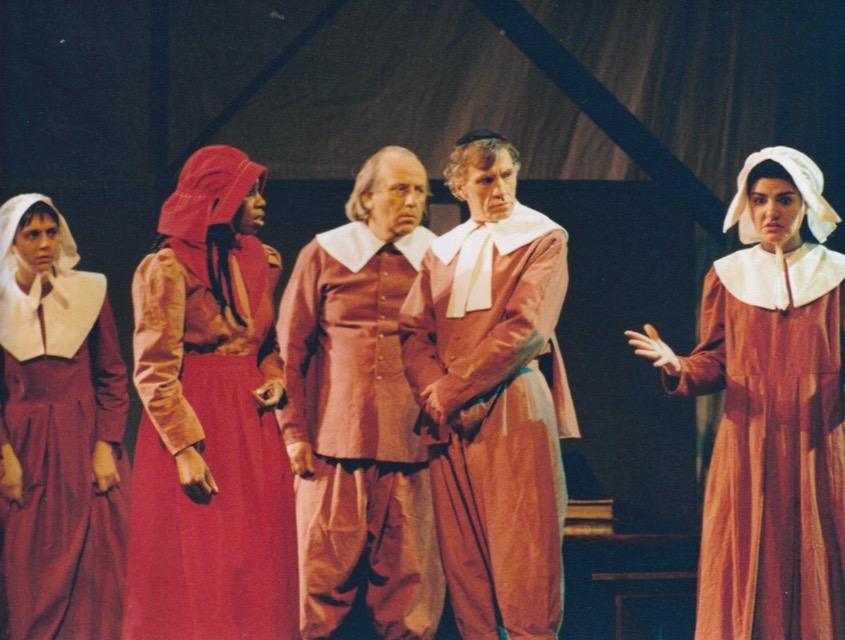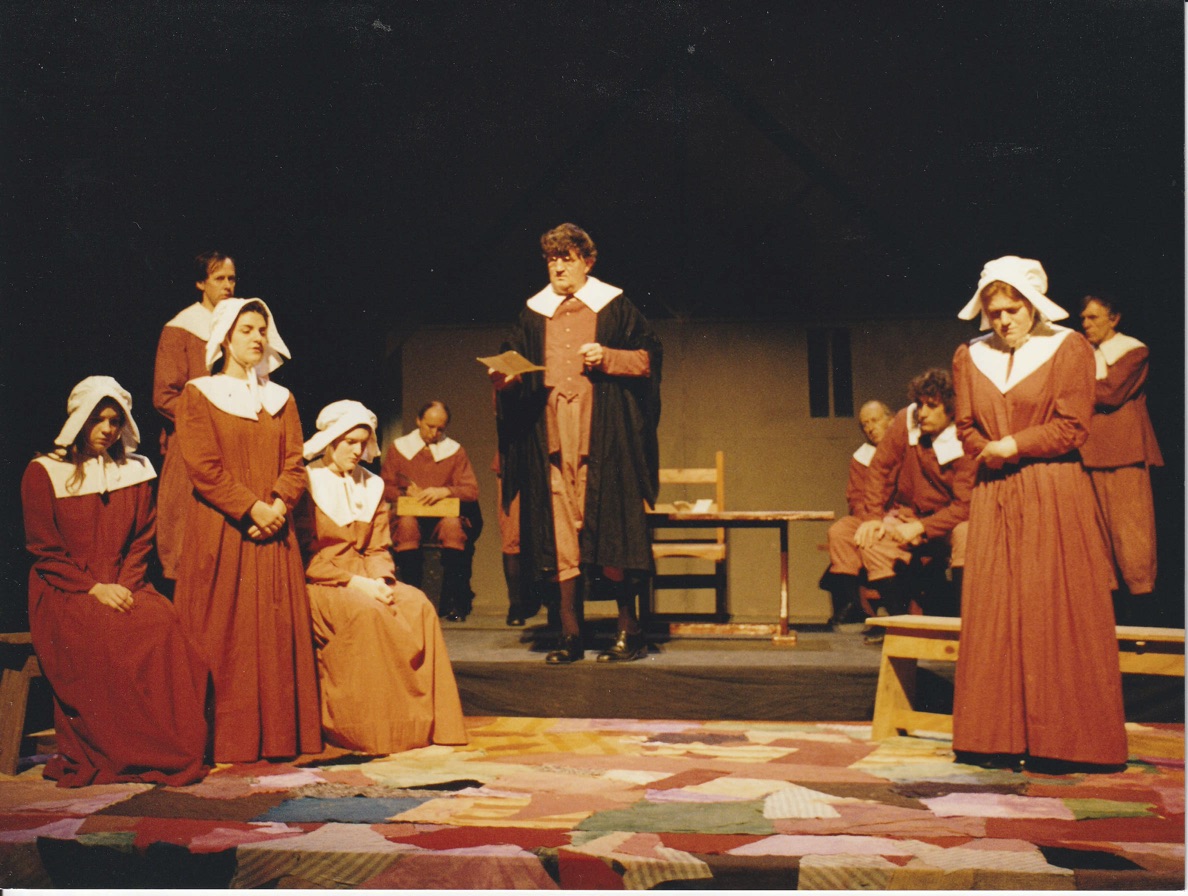 ---
Keith was involved in the Stantonbury Campus Theatre Company (SCTC) soon after he and Dorothy moved to Milton Keynes.
In 1988 the Milton Keynes Christian Council appointed him Promoter of the Mystery Plays, in a version written by Yorkshire poet Tony Harrison, being performed at Stantonbury, directed by Roy Nevitt and produced by Roger Kitchen of The Living Archive.
The three play cycle was performed over two years in 1988 and 1989, and played to packed audiences. Original music was provided by the Cock and Bull Band, led by Jean-Pierre Rasle.
Over the next decade, drama became a major part of Keith's work, linking the religious community with the cultural life of Milton Keynes and surrounding area. He set up his own production company, Herald Theatre (HT), for a number of plays.
Timeline of plays by venue

Stantonbury Campus Theatre
1988        Educating Rita  by Willie Russell  (SCTC)
1988-89   The Mysteries   by Tony Harrison  (SCTC)
1990         Lark Rise          by  Keith Dewhurst  (SCTC)
1991         Candleford        by Keith Dewhurst  (SCTC)
1995         Son of Man       by Denis Potter  (HT)
St. George's Church, Wolverton
1991         Murder in the Cathedral by T.S. Eliot  (HT/SCTC)
Castle Hill URC Church, Northampton
1995        All For God by Keith Spence  (HT)
(Tercententary play about Revd. Dr. Philip Doddridge)
Christ the Cornerstone, Central Milton Keynes
1992        The Mysteries (Canterbury version)  (HT/SCTC)
1993        A Man for All Seasons by Robert Bolt  (HT)
1994        The Crucible by Arthur Miller  (HT)
Newport Pagnell URC Church
1993        Mr Newton and Mr Bull by Keith Spence  (HT)
1996        Traces of Eden by Keith Spence  (HT)
(a play about William Cowper of Olney)
1997        All For God by Keith Spence (for the Newport Pagnell Arts Festival)
Great Linford Parish Church
1997       Mind Out of Time by Sheila Upjohn  (HT)
(a play by a Norwich author on Julian of Norwich)
Olney Baptist Church
1998        Traces of Eden by Keith Spence  (HT)
The Cowper & Newton Museum, Olney
2000       My Dearest Cousin by Keith Spence  (HT)
(for the 200th anniversary of Wm. Cowper's death)
Listen to the whole play with Keith Spence and Wendy Mertons (32 minutes):
The parks and streets of Newport Pagnell
2000       The Mysteries for Newport Pagnell
Parish Church of St. Peter and St. Paul, Newport Pagnell
2002       Murder in the Cathedral by T.S.Eliot (HT)
---
There is a selection of music used in Keith's productions HERE