'Sleuth' by Anthony Shaffer (2002 – 2003)
This was an ad hoc production by David Pibworth (DP Promotions) and Jeremy Cooper (oliomedia).
Click on any image to see a larger version. The photo-gallery can be run as a slide-show, the photos can be enlarged and also be downloaded.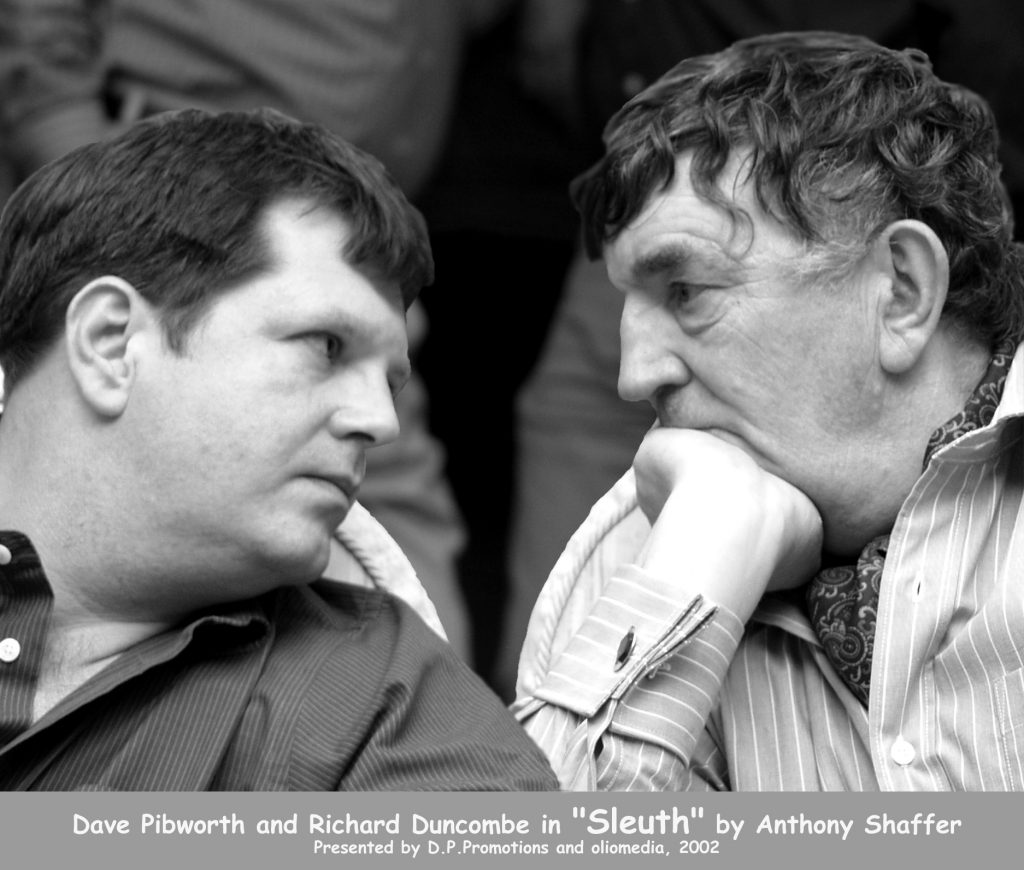 PERFORMANCES (8 in total)
2002
Thursday 2nd – Saturday 4th May, MADCAP, Wolverton, Milton Keynes
Saturday May 11th, The Little Theatre, Hebden Bridge (3pm performance cancelled)
2003
Saturday 27th September, The Reading Room, Newton Blossomville
Thursday 17th, Friday 18th October, The Place, Bedford
Saturday 25th October, Village Hall, Hutton Rudby
CAST
Andrew … Richard Duncombe
Milo … David Pibworth
CREW
Props & Scenery … Pam Buckle
Director's Assistant … Barbara Evans Rees
Director … Jeremy Cooper
SPECIAL THANKS TO
Peter Cooper for securing the loan of the sailor doll.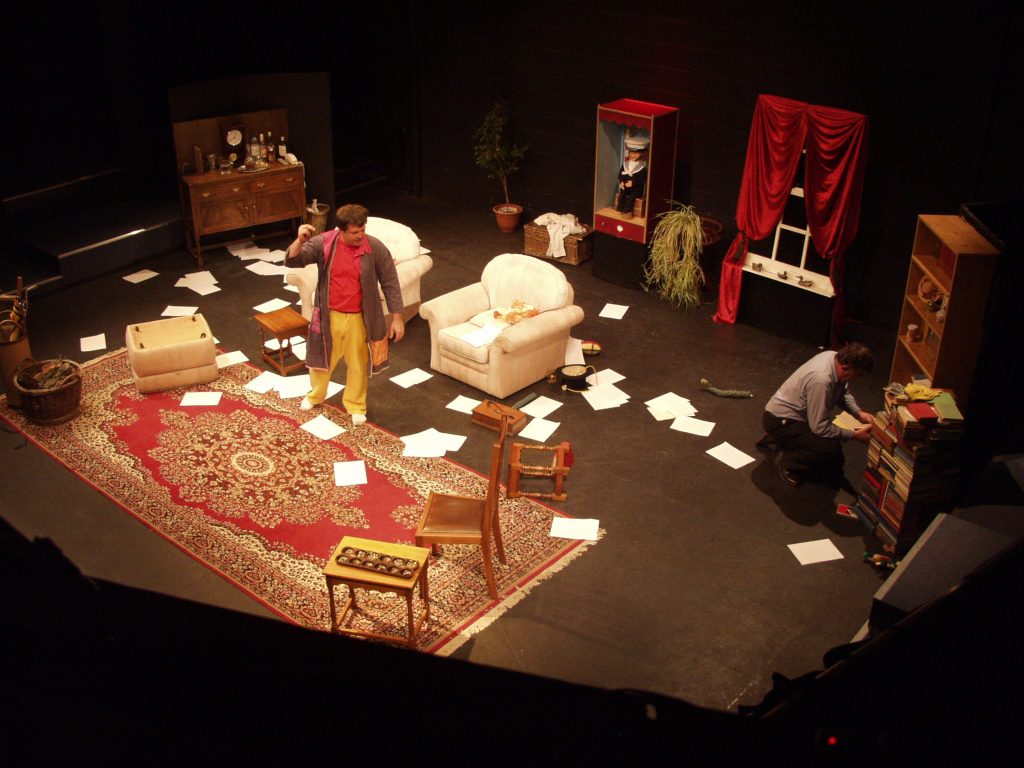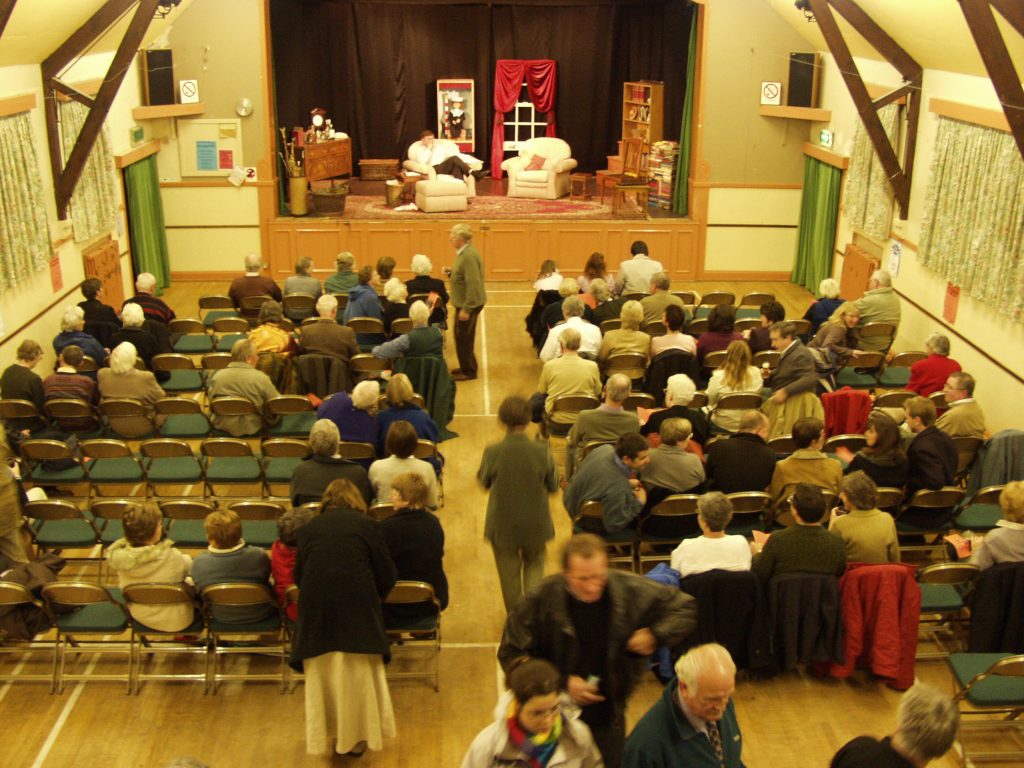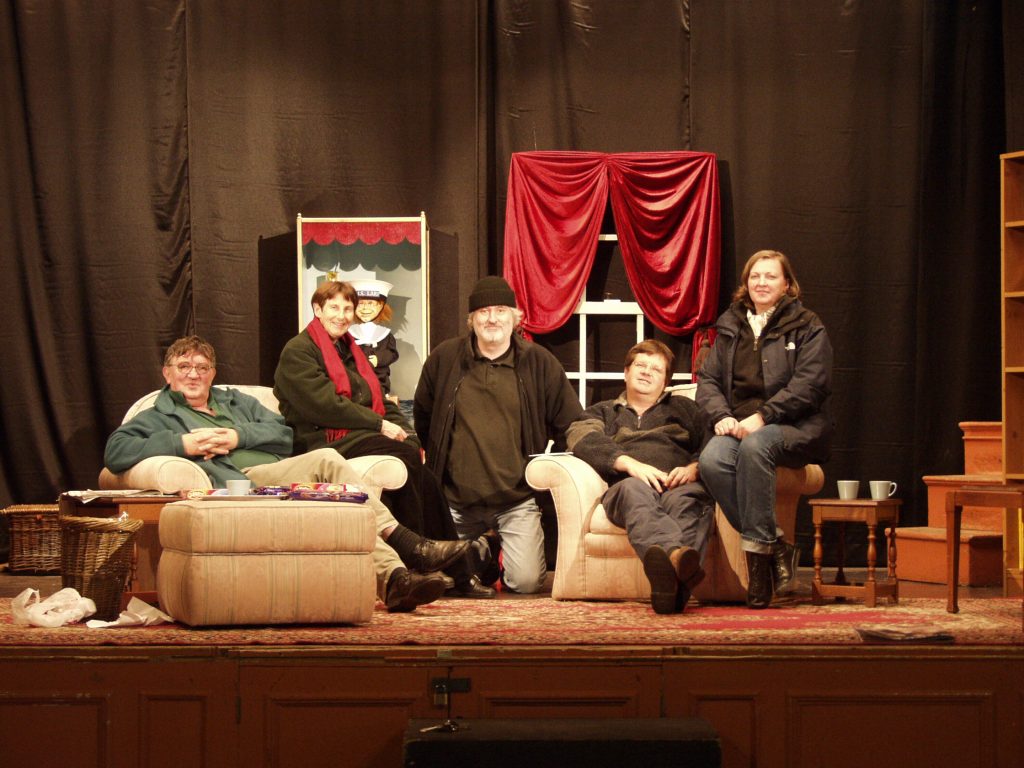 The photo gallery below is of the presentation at Newton Blossomville Reading Room