Catch up with Niall Munro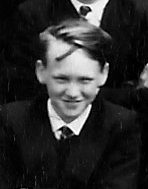 I was interested to find your website after I had just done a recent trip to the IoW in October (2019) to visit the places where I lived and of course Carisbrooke. We lived on the Island for only a few years, at various places: Wootton Bridge, Whippingham and Newbridge. So after 2 years at Whippingham Primary I went to Carisbrooke between 1961 and 1963 leaving at the end of the Spring term. I think I was in 1c then 2c and the only people I can remember are Shirley Knott and Dare Darkin (girls of course !).
I can't get over the building that's gone on since (but of course that's everywhere now !) and the traffic queues especially between Newport and Ryde. I was just in time to see the final part of the School being demolished and I loved the video on the website – what memories.
After IOW I went to Fosters School in Sherborne which like so many grammar schools became, much later,  a comprehensive. Left there in 1968 and joined Thomas Cook for 33 years then retired in 2001. Its recent demise was a real shock for me and many of my staff and colleagues.