Catch up with Janet Drake (née Yates)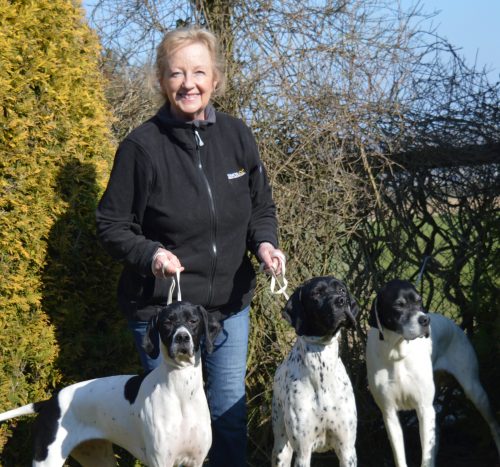 I followed A levels by going to Bognor Regis College Of Education, where I took English and Physical Education as my subjects. I have always loved every type of sport (had forgotten that I earned my hockey colours at school until I saw the school magazine) and played more hockey, tennis and athletics, particularly, taking on the role of athletics captain. I especially enjoyed the dance course, and my big regret, was that I was offered a course at the Laban School of Dance, and turned it down!
I took up a post near Winchester, but missed the Island and came back, teaching in my old Junior school in Newport. The Island was just about to change to the Middle School system, and I was offered a post at the Church of England Middle School in its second year. I enjoyed being part of the developing system, and, as well as class teaching, I developed the PE department. It was an ideal job for me.
I played hockey for the Island for many years.
I married  Philip Wright in 1972. He was a keen yachtsman, and he taught me how to enjoy sailing in our 29 foot cruiser, racing in various smaller boats, being dumped in the River Medina on various occasions and scrubbing boats at weekends. We enjoyed sailing to France as well as locally. We set up our own estate agency business in the mid 70s and I found myself involved in changing the face of estate agency on the Isle of Wight. This was as well as full time teaching!! The business expanded rapidly, and soon we had several offices Islandwide. My first son, Robert, was born in 1980. Sadly, the business put a strain on our marriage, and I found myself on my own for several years, still teaching in middle schools part time.
Happily, I re-married in 1988 to Peter, and had my second son, Nick.   I continued teaching in Primary schools until retirement.
I now have two small granddaughters who are a delight. Peter had a tragic accident in our paddock while cutting trees. Once again I found myself on my own. Life is never what it seems.  I have learned to appreciate my own life, but the hard way.
As well as sport, I have bred, showed, and judged pedigree Gundogs for 40 years. This has been a real passion, and I have been very successful with only a small kennel, having bred a full British show champion. I have judged all over the country, and am hoping to judge abroad before I retire. This is the main part of my fitness regime nowadays. I am very active in local and mainland clubs.
I walk a great deal and enjoy having time to do more gardening. I also enjoy writing, and have written many articles for the dog world.
Carol and I have thoroughly enjoyed the challenge of the reunion and were thrilled with the response.
Keep the autobiographies coming!!
See you all in 5 years.