Catch-up with Jeremy Cooper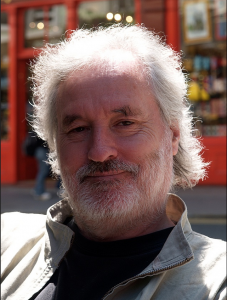 I spent an extra two terms at Carisbrooke Grammar, leaving in 1967 after re-sitting some A-levels.
 (I discovered a few years ago that I am officially still at school as my leaving was never recorded!).
Became a Southern Vectis bus conductor for the Summer season.
Went to Keele University and read International Relations (and carried on being a bus conductor every Summer).
Worked at the BBC radio as a Studio Manager at Bush House and Broadcasting House.
Spent a year studying the economics of European integration at the College of Europe in Bruges.
Spent four years teaching at the College of Europe.
Returned to the BBC as a producer at the Open University.
Retired as early as possible in 1999.
Freelanced as a videographer, video editor, web designer, entertainer (www.wethree.org.uk).
Now gradually easing off on all paid work.
See www.oliomedia.co.uk for my professional website.
I have two daughters by my first marriage – they both live in Scotland.
I'm married now to Barbara. We live in Milton Keynes.
I can't make it to the reunion, but I'll be on the Island in August and hope to meet up with Carol and a few others.
---
Email me with your own Catching up! text and photo.